We combine presenting with budgeting
Visually engage your customer, creating the design and budget in your first meeting.
Your customer has an overwhelming number of options coming at them from every direction.  STX Sales|Design helps differentiate your company from your competition giving your customer an experience that both helps them envision what they can have along with an understanding of their budget.

STX SALES|DESIGN
Present & Budget at the Jobsite
Using your iPad or Lap-top, STX Sales|Design will present your products and service offerings, building a budget your customer can review and approve on the spot, and you leave with a sale.

STX SALES|DESIGN
Present & Budget in the Showroom
Display STX Sales|Design on your big screen monitor and give your customer a great presentation, selecting and adding to their budget in real time.  Then sign, deposit and print in the first meeting.

STX SALES|DESIGN
Present & Budget On-line
Have a meeting on-line giving your customer a full presentation and budget from the convenience of their home without you needing to travel to them.  Then sign & deposit on the screen.
Find their vision, not just their budget
Provide the perfect solution, Help your customer explore & build their budget
Client Facing Software
Customers view and select from your products and services building one or more budgets in their first meeting.
Present Lifestyle options
Help them understand your options using our professionally created images which sells the value of what you do, not just the price.
Multiple Pricing Templates
Easily build product and pricing templates unique to your Residential, Remodel, Commercial markets.
Customize your look
Make it your own importing your company logo and choosing the theme and colors of your presentation template.
Sign and Deposit
Customers having built and reviewed their own budget are ready to sign directly on your device and deposit on the job.
Budget and Clone
Quickly create the budget by cloning like items into multiple rooms saving you time for the bigger budget items.
Extensive Product and Image Library
Download your favorite manufacturers which we've created with beautiful lifestyle images, descriptions, pricing, links and more.
Auto-populate RMR and other Forms
Save time and reduce errors with SmartDocs which populates your business forms with customer information from the proposal.
QuickBooks Integration
Import your approved budget into your QuickBooks file with line items and pricing for invoicing with speed and accuracy.
Create the WOW
Provide an experience that motivates your customer to choose you!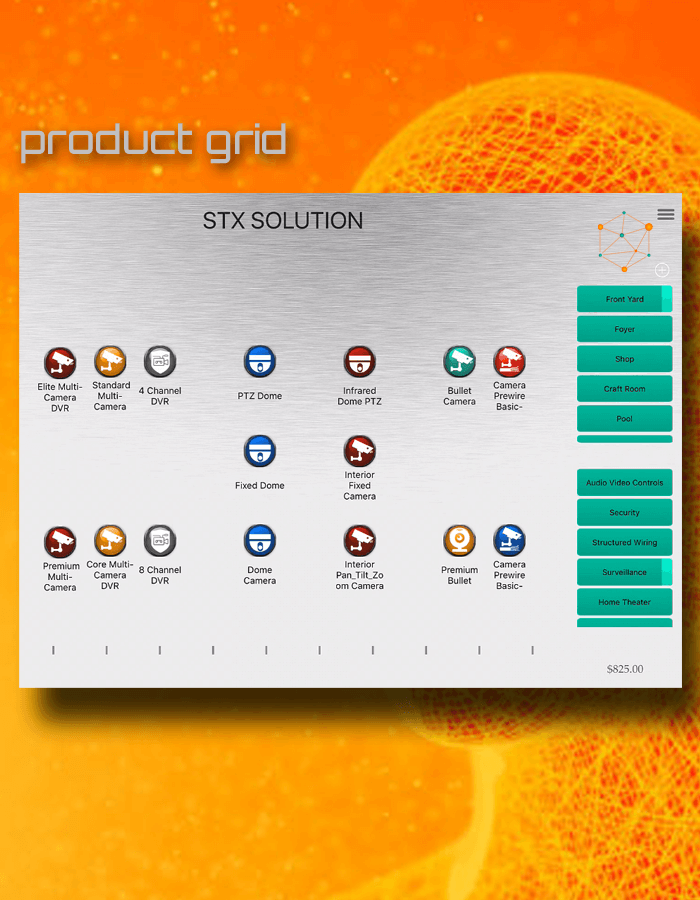 Show them what you do
Choose pictures from our SmartData library to help customers imagine what they could have in their own home or office.  Enter comments for any and all items shows the customer you're listening which are then given to your install team to get the job done exactly per the customer's expectations.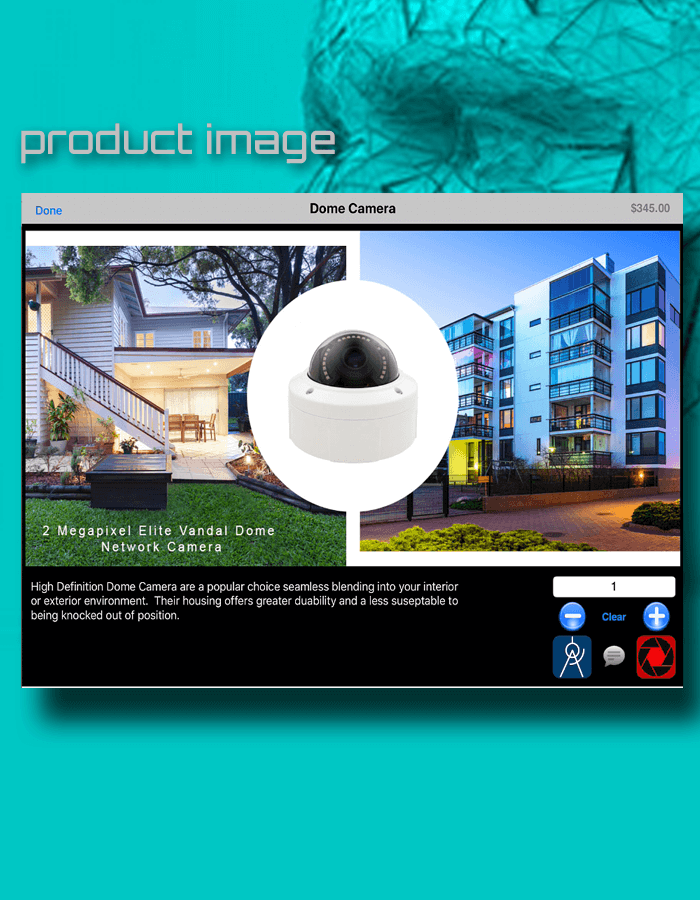 Create the budget with the client
Offer customers a variety of options, adding to their budget room by room.  Then review, make any changes and provide them with a budget in the first meeting.  Customers will appreciate the transparency and the speed of your process which reinforces why they want to do business with you.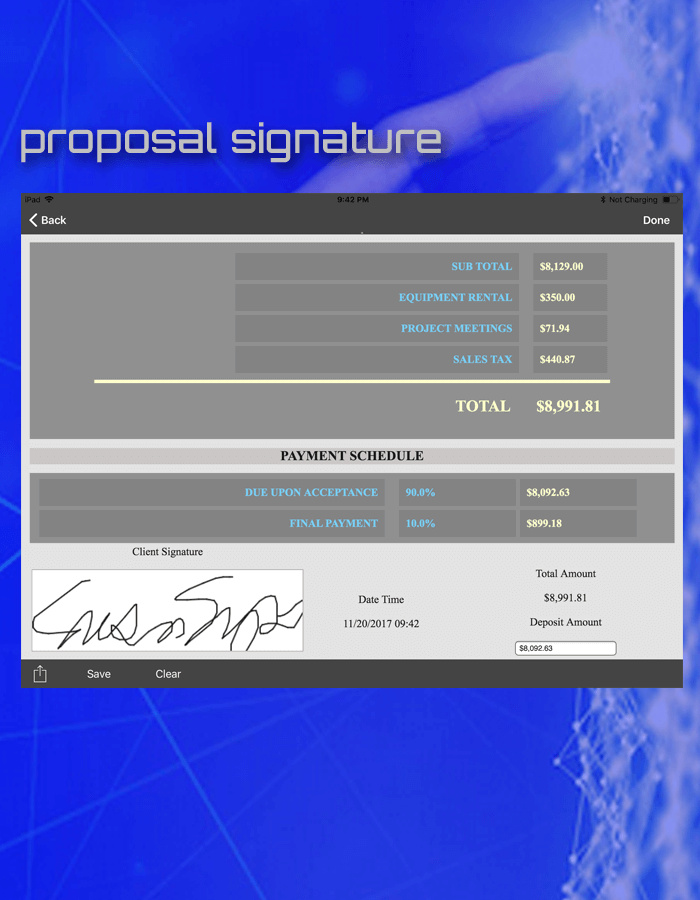 Sign and deposit in the meeting
Customers confident in the decisions they've made in building their own budget are ready to get started.  Choose your payment schedule and select your report format which will include your terms and a place for them to sign and deposit.
01
STX SOLUTION
Our software platform is expandable so whether you're the main salesperson, a team or hiring an independent salesperson, we have a package that will fit your needs. Select PRICE OPTIONS for more details.
02
STX SOLUTION
Experience STX SOLUTION live and see how easy it is to present your company's product and services, building a budget in real time.  Let us know what time works for you by selecting the LIVE DEMO link.
03
STX SOLUTION
We'd love for you to give STX SOLUTION a test drive to experience for yourself how easy it is to present options with pictures and pricing, building a budget with your customer in your first meeting.
04
STX SOLUTION
ONBOARDING
We include everything you need to quickly and successfully present your products and services including unlimited training, best practices, and all the data you need to grow your sales.
"We set-up a single salesperson in a satellite office next to our new production builder who closed over 1200 jobs in one year!"
Paula Sheldon
Protection by Design
"We've seen our sales close faster with a higher close rate and have standardized it's use to train new team members."
Heather Ferree
KPS Power Home
Closed a sale for $500,000 within the first 10 days, on the Demo copy! Customer was impressed with my presentation using STX.
Lorenzo Ceccacci
Connected Spaces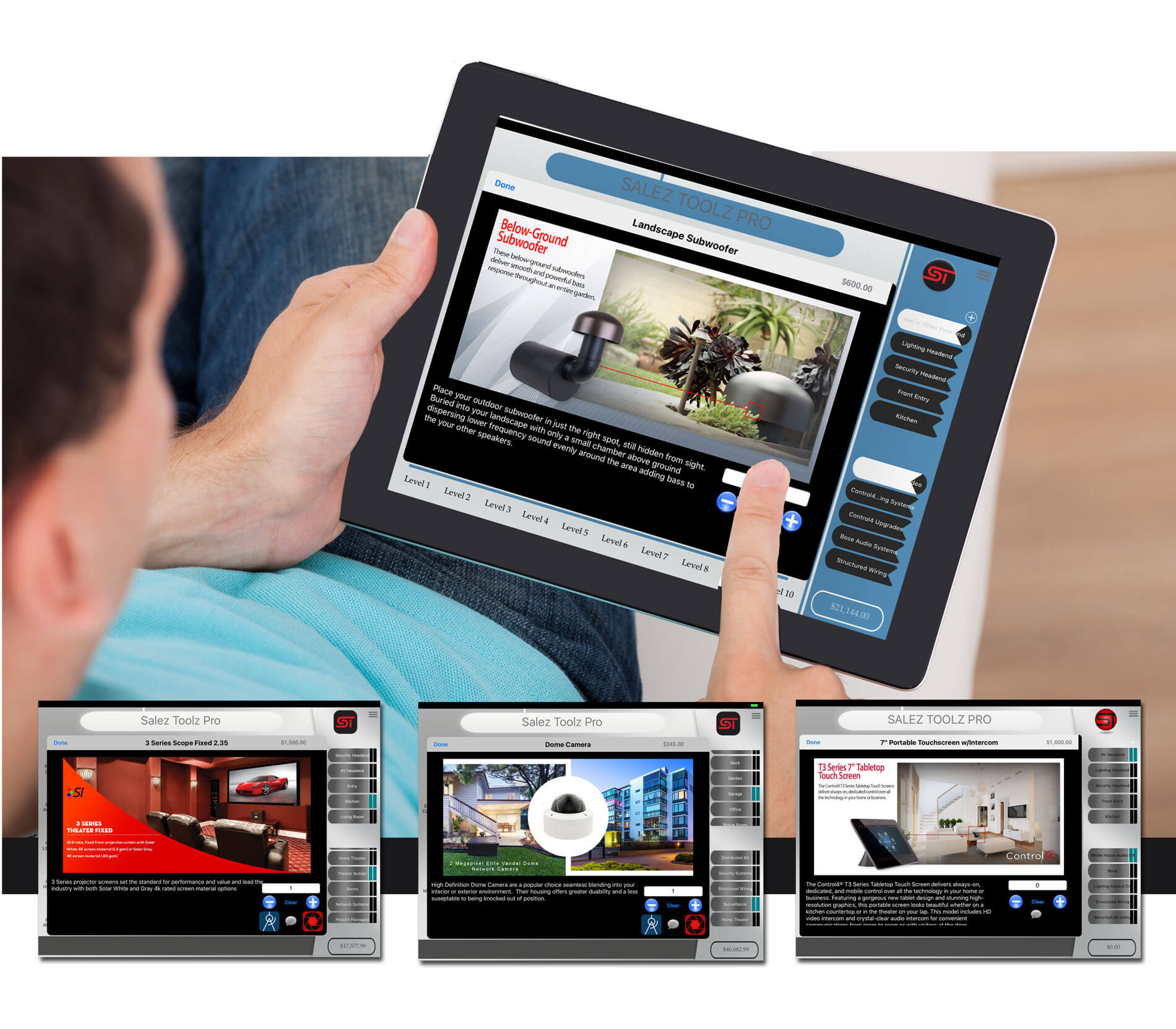 Want to give your customer a budget in the first meeting?